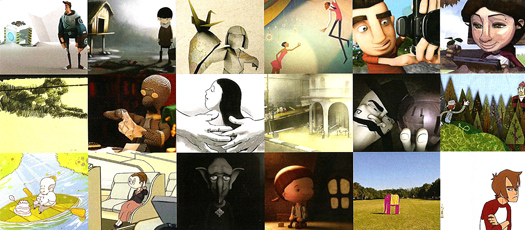 This Saturday is SCADanimate here in Savannah, and that means the new official premiere of "The Girl and the Fox"! I couldn't be sure until I had seen a final programming list, but now that  I got my hands on a flyer for the event, we know "The Girl and the Fox" will be shown. So come one, come all. The version being shown has an all-new musical score by Azniv Korkejian and several visual corrections and clean-ups. Here's the details:
When: Saturday, September 25th, 7:30pm
Where: Trustees Theater, 216 E. Broughton St. Savannah, GA
Why: Because animation is awesome.