September 30th, 2012
It's Fall and the Film Festival Season is back into full swing! And that means a slew of new screenings for "The Girl and the Fox." The first in our Fall lineup will be this coming weekend, when I'll be traveling to Wisconsin to attend the Milwaukee Film Festival and speak on behalf of the film when it screens as part of the Children's Film Festival on Oct. 6th and 7th. Here's a link to those screening times.
Next we've got a big showing at the Woodstock Film Festival in Woodstock, NY on Oct 12th and 14th, as part of the Animated Shorts block. All the animated films in this event were hand-picked by renowned independent animator Bill Plympton, so it should be a good show. We're showing twice, on Oct. 12th and 14th. Tickets can be acquired right here.
Squeezed between the two Woodstock showings on Oct. 13th is another screening in Toronto, as part of the Planet In Focus Film Festival. Here's a link.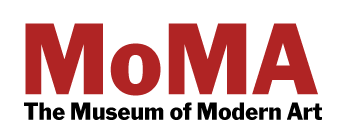 Another highlight of our Fall tour is our new spot in the permanent collection at the Museum of Modern Art in New York, where we'll be featured in the Family Films Program, which will premiere our film on Nov. 3rd.
"The Girl and the Fox" has also been selected for inclusion in the "Best of New York International Children's Film Festival: Party Mix" touring program, which means we'll be showing in a wide range of venues and locations. More info here.
Additionally, we've been getting a lot of new screenings scheduled overseas. We've been invited to play in Northern Ireland, Australia, Spain and Portugal. Jump on over to the official festival itinerary page for a complete list of screenings and details.
Last but not least, we've already lined up our first screening of 2013! As part of a Film Program for Children sponsored by The National Gallery of Art, we'll be screening in Washington DC sometime in early February 2013. Here's to hoping even more will be added to next year's lineup. See you at the festivals!