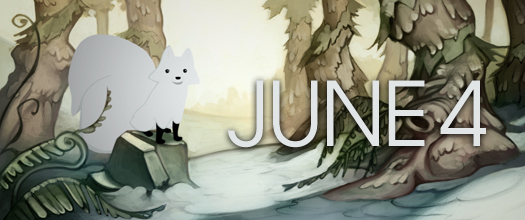 It's the day we've all been waiting for! The online premiere of "The Girl and the Fox" has been set for June 4th, 2012. Look for it on Vimeo and YouTube.
A lot is going into preparations for the online premiere. The entire film is being remastered in 32-bit color, animating and compositing are getting some touch-ups, and an entirely new musical score has been written just for this version! We'll also be releasing some "Behind the Scenes" tutorials on YouTube to give fans a better idea of how the film was made.
So mark your calendars! It's going to be an exciting month!